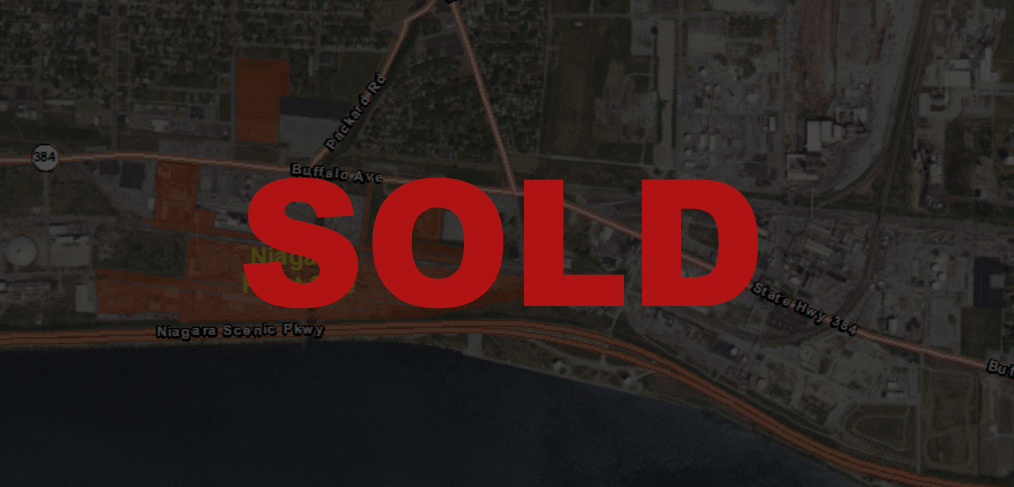 Niagara Falls, NY
78.1 total acres; 59.9 developable acres
Industrial zone
Accessible to I-190
Close proximity to the Niagara Scenic Parkway
Excellent rail access (CSX)
Serviced by all major utilities
Opportunity
The property owner seeks to identify interested developers or end users to acquire and redevelop a former Niagara Plant Site located in Niagara Fall, NY. The site boasts an excellent location in one of the largest international Mega-Regions between the U.S. and Canada. The region is strategically located within 500 miles of 40% of the U.S. population. A Fact Sheet on the property can be downloaded
here
.
Property Facts
Address: 3181 Buffalo Avenue, Niagara Falls, New York 14303
Total Acreage: 78.1 total acres; 59.9 developable acres (approximately 18 acres currently leased to a chemical manufacturer)
Tax Parcels: 8 parcels
Current Zoning: Industrial
Status: Currently being decommissioned and prepared for redevelopment
Location & Access
The Niagara Plant Site is located in Niagara County, New York. The site is approximately 10 miles, via I-190, from the Queenston-Lewiston Bridge, the primary commercial bridge to Canada in the greater Niagara area.
The Niagara Plant Site is situated in a heavily industrialized area of Niagara Falls, predominantly occupied by chemical industries. The Niagara Plant Site is part of the Buffalo Avenue Industrial Corridor Brownfields Opportunity Area (BOA).
Region: Buffalo/Niagara Region
Location: Industrial
Site Access: Accessible to I-190; Close proximity to the Niagara Scenic Parkway
Airport: Approximately 5 miles from the Niagara Falls International Airport and less than 25 miles from the Buffalo Niagara International Airport
Rail Service: CSX rail service on site
Property Access
The Niagara Plant Site is serviced by all major utilities, including access to some of the cheapest and greenest power in North America. In addition, a number of economic development incentives and resources are available within the City of Niagara Falls and Niagara County.