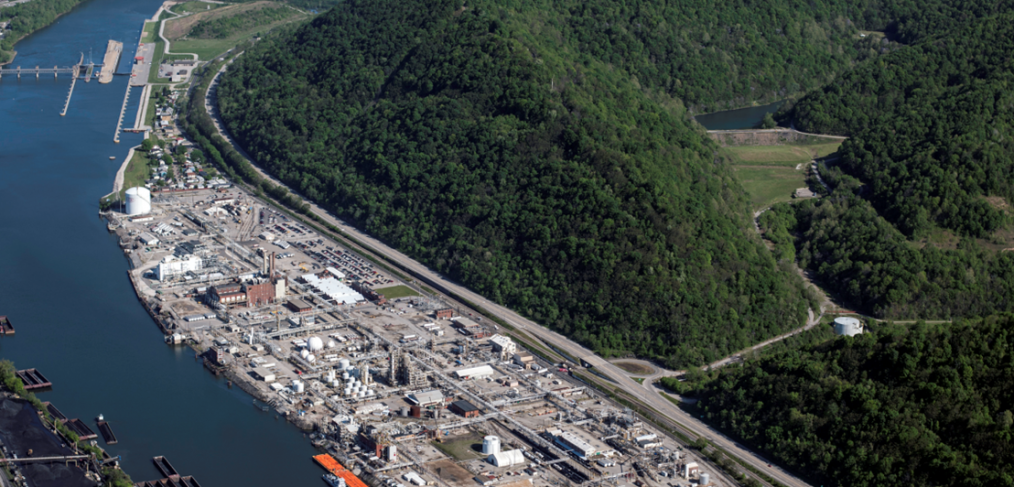 Belle, WV
8 lots totaling 28.2 acres
Set within operating multi-tenant facility
On-site rail service; Norfolk Southern line
Deep river access along the Kanawha River
Extensive infrastructure and on-site amenities
Competitive lease rates
Opportunity
Multiple development lots are available for lease within the multi-tenant industrial facility in Belle, West Virginia. Interested end users will have access to significant existing utilities, industrial infrastructure, and assets.  Chemours seeks synergistic users to lease all or a portion of available land areas. A Fact Sheet on the property can be downloaded here.
Property Facts
Address: 901 West Dupont Avenue, Belle, WV 20755
Total Acreage: 600-acre manufacturing site
Parcels for Lease: 28.2 acres available for lease
Current Zoning: Heavy industrial
Status: Operating facility with multiple industrial parcels available for lease
Location & Access
The 600 acre industrial site in Belle, West Virginia has historically been used for manufacturing purposes.  The property offers a number of attributes relative to its location.
Region: Mid-Atlantic Region; 10 miles SE of Charleston WV
Neighborhood: Riverfront industrial property
Site Access: Close proximity to I-64 and I-77
Truck Service: Nearby trucking terminals
Rail Service: Norfolk Southern (NS) system; Onsite rail yard
Deep Water: Two docks along the Kanawha River, a tributary to the Ohio River. Kanawha River joins the Ohio River at Point Pleasant, WV.
Property Assets
The property contains significant industrial assets and infrastructure that may be of interest to future users.
Electric
Natural Gas
Fiber Optic Network
Raw Water
Filtered, Softened, or Boiler Feed Water
Nitrogen
Steam
Waste Treatment Plant
Rail Yard
Truck Scales
Instrument and Utility Air
Vehicle Fueling Stations
Facility Amenities
The property features a number of amenities available to future tenants.  These shared assets provide significant value to industrial end users.
Security: Contract guards, security equipment, MARSEC compliant
Protection: Emergency Response, Incident Command, Plant Shift Supervisor
Maintenance: Maintenance of plant roads, fences, parking lots, and lights
Shipping: Small package shipping and receiving
Permitting: Existing RCRA, HSWA, NPDES and Reg. 13 permits
Available Parcels
Eight (8) development lots of varying size and characteristics are available for lease.
Lot 1 – 18.4 acres
Lot 2 – 5.8 acres
Lot 3 – 1.3 acres
Lot 4 – 3.1 acres
Lot 5 – 3.9 acres
Lot 6 – 1.9 acres
Lot 7 – 1.1 acres
Lot 8 – 8.0 acres